Increasing efficiency through innovative workflow-enabled technology solutions.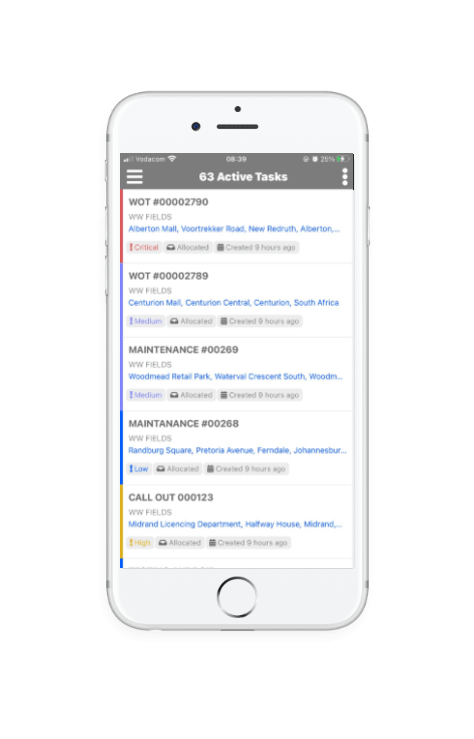 Features that accelerate your business and empower your employees, designed with customer experience in mind, making it easy for anyone to use.
We have partnered with WorkWide – a mobile workforce management application that gives remote field operatives access to all relevant information e.g. trouble tickets, fuel deliveries, maintenance tasks, site audits, project activities.
Automatically passing tickets to field engineers on there mobile device speeds up resolution times which in turn improves customer satisfaction.
The platform also gives employers a transparent view of their field engineers, including time based location tracking.