With the advent of new technologies and hardware developments, the telecom industry has experienced an ever changing and challenging landscape – fuelled by increased demand for telecom services and inefficient operational methods. Many companies have to deal with impediments such as low-performance levels, improper data management & information flow and high operational costs. In order to overcome these cumbersome issues, companies are looking at introducing automation and artificial intelligence (AI) technologies – bringing numerous benefits ranging from increased operational efficiency to enhanced user experience.
In order to introduce automation and AI into Towerco businesses processes, Newflow have developed I-CSP, a cloud based Service Management application suite that helps Towerco's meet their network operation requirements. The I-CSP application suite, designed and developed by Newflow is a set of predefined and integrated modules that enable business process automation. The reduction in customizations allows Towerco's to configure the application suite as per their requirements in order to accomplish the role of an ITSM solution within the Towerco network operational domain.
Developed by our team of experts and aligned to both ITIL and TM Forum Frameworx, I-CSP has been built on the industry leading ServiceNow platform which provides extensive workflow capabilities and essential business process automation.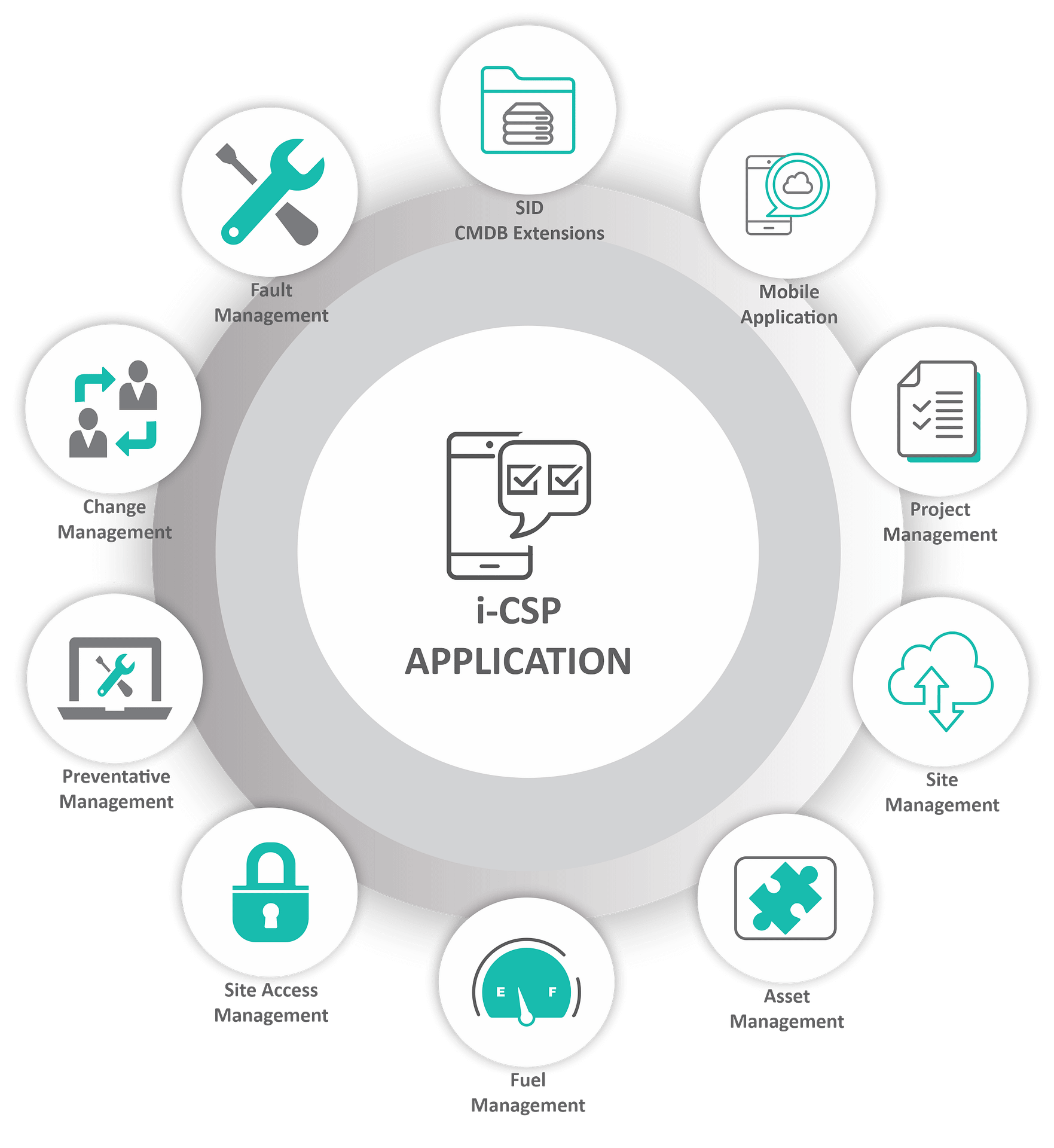 Benefits of Automating Towerco Businesses Processes with I-CSP:
Increased efficiency in data flow & infrastructure management: With the introduction of automation into Towerco businesses, the process of analysing and comprehending the data between various sources has become simpler and more efficient. Automation also assists the process of screening and eliminating redundant data & tasks and in maintaining the overall infrastructure of the network service providers.
Increase in performance: Automation of end-to-end business processes will remove bottlenecks, improve turnaround time, eliminate lost tasks and result in improved customer satisfaction. As the complete operations are being handled by the algorithms set by the user, the time taken to acquire new customers, deploy services, and after-sales support will be significantly reduced. This self-functioning network also streamlines staff-related functions, allowing personnel to have more time to work on high-value tasks.
Improved maintenance and enhanced customer support: providing uninterrupted services can be a daunting task, but automated service management combined with IoT technologies can simplify and streamline the operating model. Additionally, self-service features can save both time and the human resources required to run operations.
Reduced Operational Costs: As the involvement of human personnel will be reduced due to the automation of operational processes, Towerco are able to allocate fewer resources to manual operations, thereby developing a data-driven business model that functions seamlessly with optimized operations, enhanced customer service management while reducing the time, energy and cost of operations. 
Our Services include:
Providing industry specialist processes for service providers.
Consultation at executive level on Telecoms-industry leading practices.
Case analysis on businesses to support transformation activities.
Benchmark assessments over best practices and standards of the industry.
Implementation services such as the delivery of projects by using agile development methodologies, project management, business requirements analysis, solutions to design-build-test, training, and performance testing
Contact Information
Charles Osburn: CEO
Newflow Systems Limited
Telephone: +61 499 791 216
Email: info@newflowsystems.com